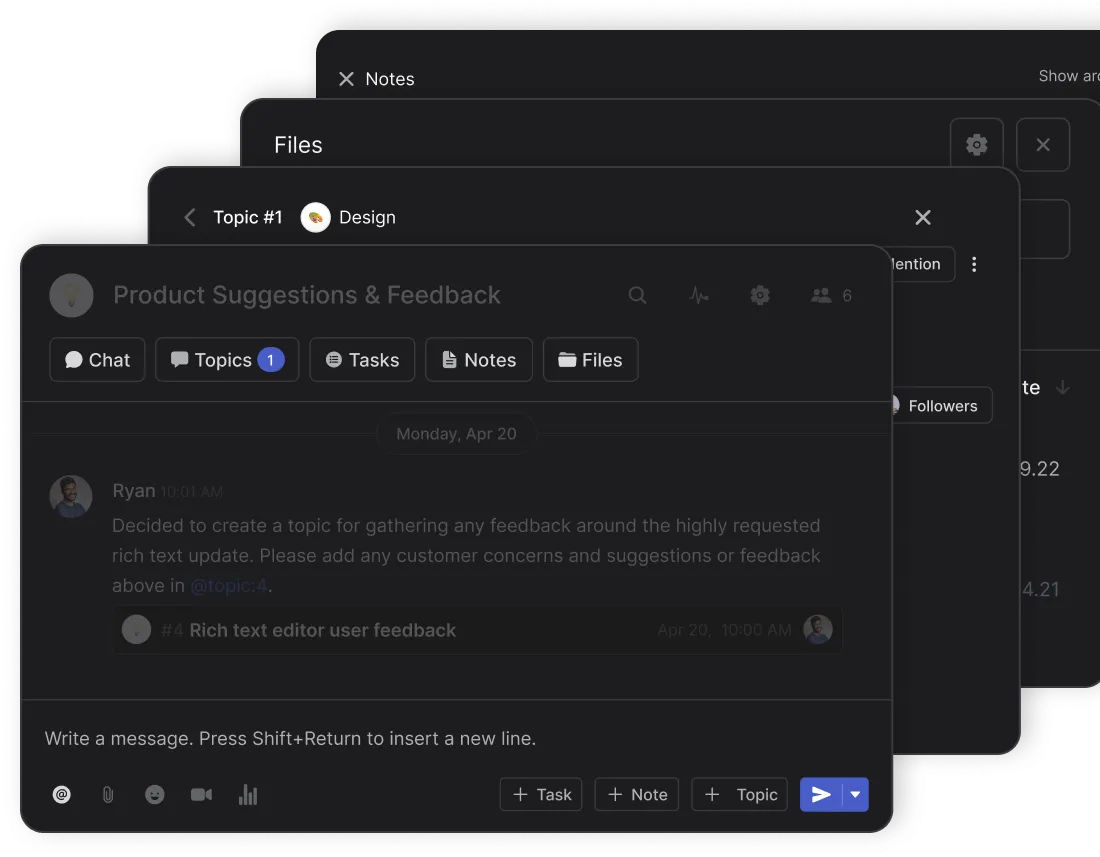 In the modern world, communication is more important than ever. We depend on the internet to stay in touch with friends, family, and work colleagues. As a result, companies are struggling to find ways to stay connected. The solution is Rock.so, a messaging and collaboration platform that is built for remote and hybrid teams.
Without communication, work can become incredibly difficult. But what if we could find a way to communicate with anyone, anywhere? Rock.so offers an all-in-one communication platform that works like no other. They offer messaging, tasks, files, notes, and meetings, all in one space. This allows teams to collaborate more efficiently, effectively, and affordably.
Rock.so is an all-in-one communication platform that allows you to work with anyone, anywhere, on any device. It's a full-featured messaging tool, unique task management platform, notes and file sharing app, and meeting room scheduler, all in one. With the Rock.so team, you can co-locate with your team and collaborate face-to-face, or remotely, without the need for a separate email, phone number, or CRM.
Rock is a distributed-first company that is headquartered in San Francisco. The team is currently spread across 10 countries and 7 time zones and is led by Kenzo Fong, who previously helped build Google Maps, Android and Uber Eats.
‍
Our team has worked at companies like Google, Uber, Bytedance and Nauto and has extensive experience working in globally distributed organizations.
Rock is venture-backed by investors such as Section 32and angels such as Manik Gupta (Microsoft VP for Teams Consumer, former Uber Chief Product Officer), Aadil Mamujee (former Head of Product at Automattic/WordPress.com) and Marc Vanlerberghe (ex-Google VP and former CMO of Medallia).
VISIT OUR WEBSITE  🌐 Rock.so
Learn more at: 🔗 zigi.be/rock