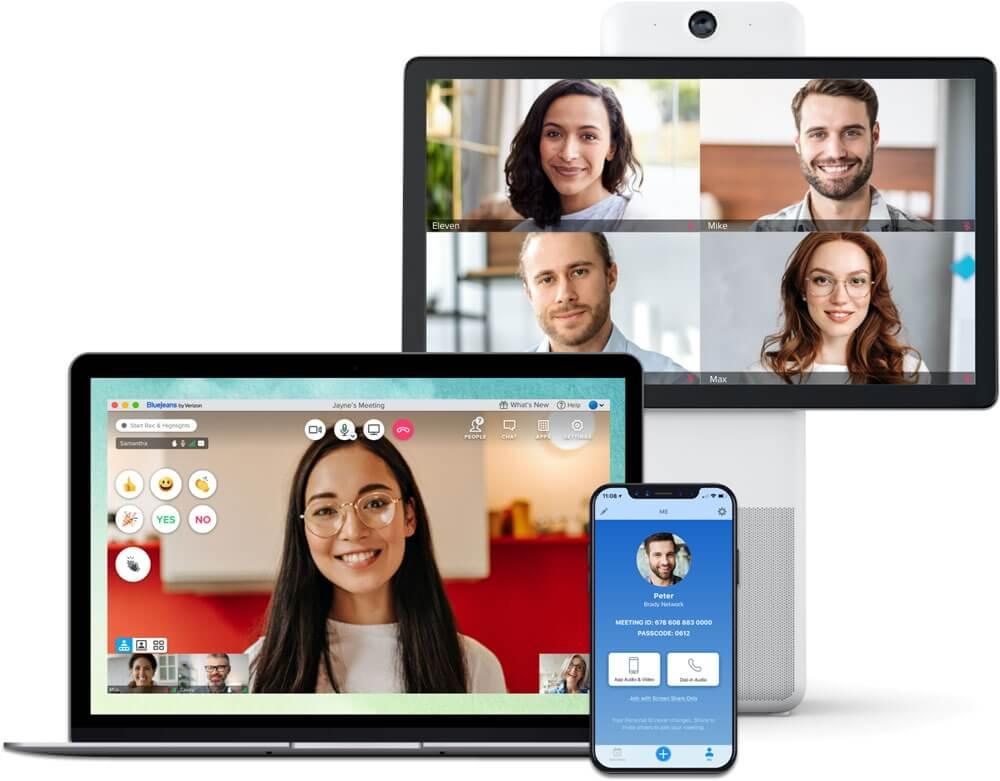 BlueJeans is a leading provider of cloud-based video meetings service that allows users to connect with each other seamlessly across different devices, platforms, and conference programs. With a proprietary software development kit, BlueJeans ensures that its platform is interoperable and adaptable to the ever-changing landscape of video conferencing.
One of the key features of BlueJeans is the ability for every member to have their own private "meeting room" in the BlueJeans cloud. This means that scheduling and hosting meetings is simple and straightforward, making it easy to hold live online meetings, webinars, and video calls. With BlueJeans, users can be confident that their meetings are both easily accessible and secure.
BlueJeans is known for its user-friendly interface, which makes it easy for even the most technologically challenged individuals to participate in video meetings. The platform is designed to be intuitive and straightforward, ensuring that users can focus on the content of the meeting rather than worrying about the technology behind it.
One of the benefits of using BlueJeans is the flexibility it offers. Whether you are working from home, in the office, or on the go, BlueJeans allows you to connect with your team wherever you are. This flexibility is particularly important in today's world, where remote work has become the norm for many organizations.
BlueJeans also offers a range of features that make it an ideal platform for businesses of all sizes. For example, it allows for screen sharing, recording, and virtual backgrounds, making it easy to collaborate on projects and presentations. Additionally, BlueJeans has robust security features, including end-to-end encryption and password protection, ensuring that your meetings are safe and secure.
In conclusion, BlueJeans is an innovative cloud-based video meetings service that offers users flexibility, security, and ease of use. Its proprietary software development kit and interoperability ensure that it remains at the forefront of the video conferencing landscape, while its user-friendly interface makes it accessible to all. Whether you are looking to hold a quick virtual meeting or host a large-scale webinar, BlueJeans has the features and capabilities to meet your needs.
VISIT OUR WEBSITE  🌐 Bluejeans.com
Learn more at: 🔗 zigi.be/bluejeans